Keep 10 families warm with thermal blankets
£220.00
Blankets are an essential winter item for fighting off chilly weather!
In vulnerable communities, they can be a life-saving tool for keeping families warm during harsh winter conditions and are often one of the first aid items distributed in an emergency. A gift of £220 could provide blankets for 10 families of five.
This gift goes towards our Emergency programmes.
Description
How Gifts Work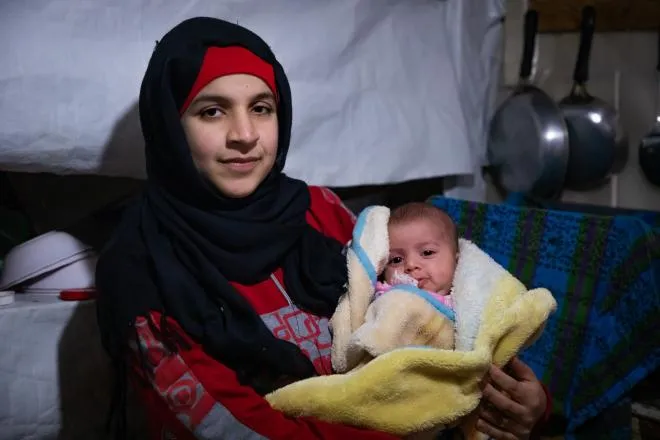 Wafdeh*, a Syrian refugee with her youngest daughter Rajaa* in their makeshift kitchen with thermal blankets. Concern provided this family with blankets and other materials to make the harsh winter a little more bearable.
*names changed for security reasons.
To find out more, please contact the Corporate Gifts Team on 028 9033 1100 or by emailing [email protected]