Train 20 families on potato farming
£610.00
Did you know that potatoes can thrive where other crops fail?
In Ethiopia, Concern's introduction of the potato in drought-prone northern highland regions is credited with a major drop in food shortages. Potatoes are easy to grow, easy to cook and nutritious! A gift of £610 could provide potato farming training to 20 families, encouraging crop diversification and providing a resilient and nutritious food source.
This gift goes towards our livelihoods programmes.
Description
How Gifts Work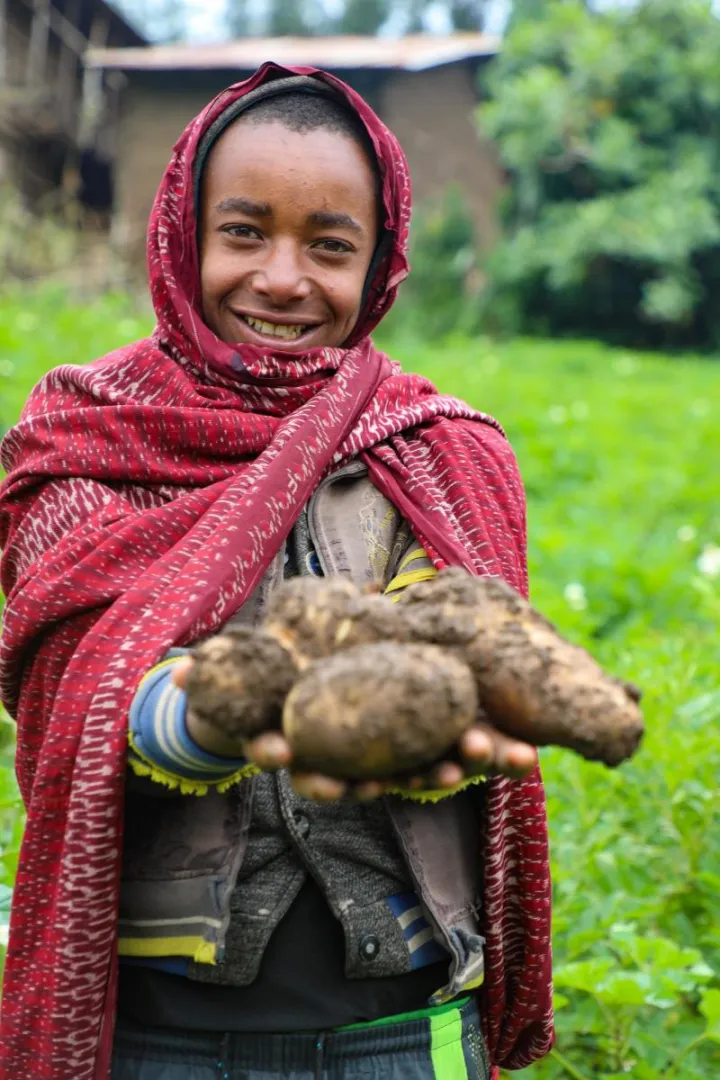 Mehamed's family only had barley to grow on their farm, which limited their income as well as their diets. Now, thanks to Concern, they grow potatoes, as well as apples, and earn enoughfor Mehamed and his siblings to go to school.
To find out more, please contact the Corporate Gifts Team on 028 9033 1100 or by emailing [email protected]