Build two village wells
£2,100.00
Without water, there would be no life!
Access to safe water means being able to drink water without the risk of disease, better sanitation habits, increased crop production, a reduction in time spent collecting water and much, much more. The construction of a well can be truly life-changing for a community. A gift of £2,100 could build two village wells, providing the most basic necessity of life
This gift goes towards our Livelihoods programmes.
Description
How Gifts Work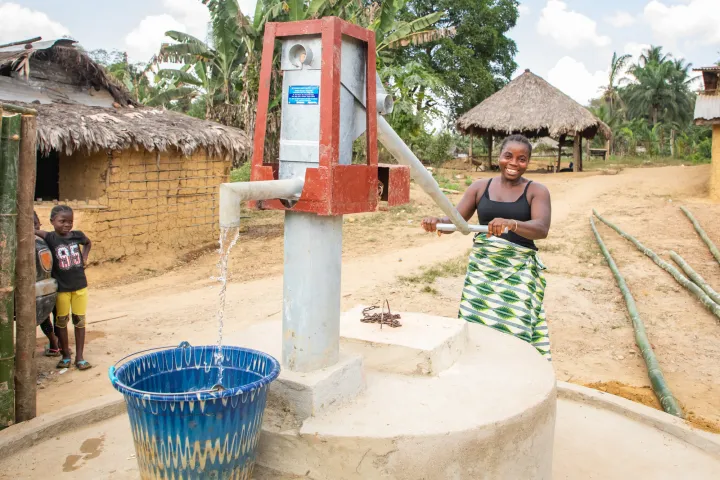 Sadah Smith using the new village well in her town in Liberia. Concerninstalled this well recently and it's already having a positive impact on the entire community.
To find out more, please contact the Corporate Gifts Team on 028 9033 1100 or by emailing [email protected]