Concern Gifts are the alternative gifts offering from Concern Worldwide and help support our work in 23 of the world's poorest countries. You may not be able to wrap these gifts up, but we can guarantee they'll bring just as much joy to your loved ones, whatever the occasion – and hope to so many vulnerable people around the world. This is how they work: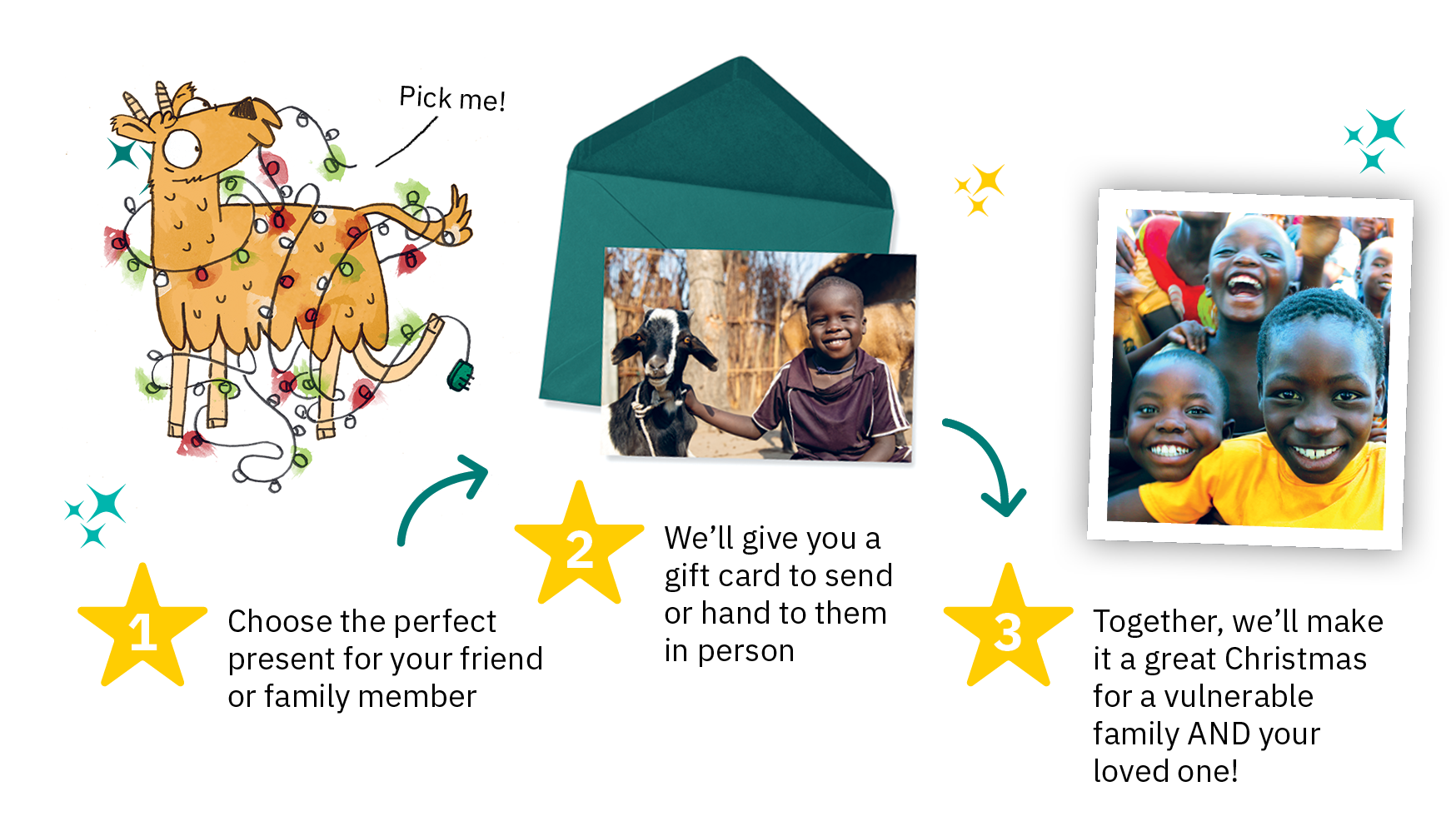 1. Choose the perfect gift for your friend or family member
We have gifts to suit all budgets and interests, so you're sure to find the right gift for your recipient to celebrate any occasion.
2. We'll send you a gift card to personalise and send on to them
We'll post you out a card to represent your chosen gifts. All cards feature a photo of your chosen gift and information about how it makes a difference. You can personalise for your intended recipient and simply pop it in the post or deliver in person.
Alternatively, you can choose to send an e-card which will be emailed directly to the recipient. And our handy new date selector makes it super easy for you to schedule your e-card to arrive on a date of your choice.
3. Together we'll make it a great surprise for a vulnerable family and your loved one!
Your money will contribute to one of our four key areas of work: education, emergencies, health and livelihoods. Every single gift is life-changing, and you can shop them year round. So whatever the occasion don't just give a gift, give a Concern gift.