Gift of your choice
Not sure which gift to choose or have a specific budget in mind?
This gift option allows you to donate an amount of your choice. Concern operates in 27 of the poorest countries in the world with flagship programmes focused on livelihoods, education, emergencies, gender equality, health and nutrition.
This gift goes towards where funds are needed most.
Description
How Gifts Work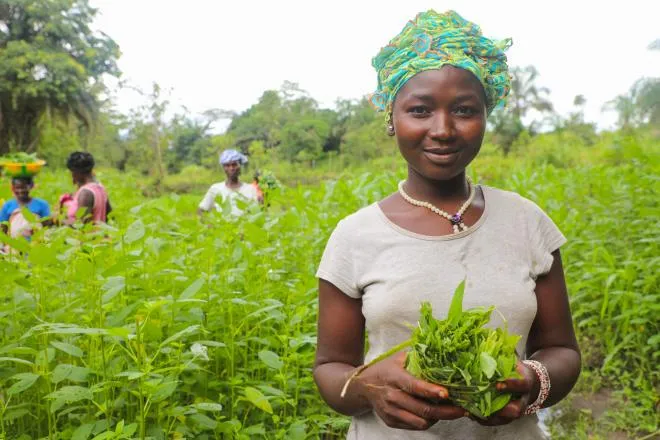 Kadiatu Conteh (35) picking amaranth leaves in the community vegetable garden. The LAAN or Linking Agriculture, Natural Resource Management and Nutrition Programme is run by Concern and Welthungerhilfe to create awareness, increase knowledge and improve practices related to nutrition.
To find out more, please contact the Corporate Gifts Team on 028 9033 1100 or by emailing [email protected]