Teach 45 adults to read and write
£5,520.00
For adults who have never attended school, literacy classes are transformational!
Learning to read and write not only opens up employment and business opportunities, but it also creates a strong sense of pride and empowerment. A gift of £5,520 could provide literacy classes for 45 adults, teaching them the invaluable skills of reading and writing.
This gift goes towards our Education programme.
Description
How Gifts Work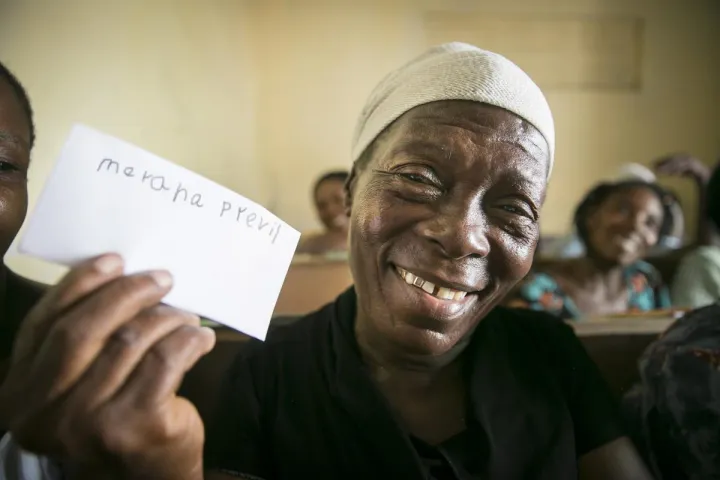 Here Merana Previl takes part in a literacy training course in Cite Soleil, Port Au Prince, Haiti. Merana has just learned to write her very own name. A number of the women taking part have never before attended school.
To find out more, please contact the Corporate Gifts Team on 028 9033 1100 or by emailing [email protected]