Order your Charity gifts by phone 0800 032 4001 Order your Charity gifts by phone 0800 032 4001
Climate Bundle
£56.00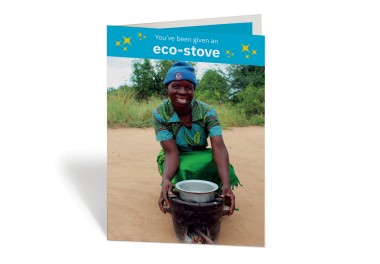 Eco-stove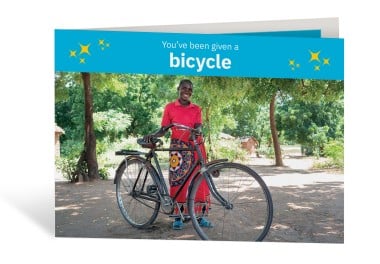 Bicycle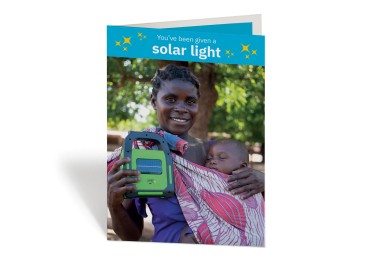 Solar light
Are you dreaming of a green Christmas?
This environmentally friendly bundle of a bicycle, eco-stove and solar light can change the lives of a family all while protecting the planet! When you order one of our special Christmas bundles you'll receive three separate gift cards so go on, ignite change this Christmas, and help make the future so much brighter for families around the world.
Gift in action
Using their new bicycle, children will no longer be forced to walk for hours to school, leaving them too exhausted to complete their studies. And, as they finish their homework under the glow of their solar light, they can be sure a hot meal is on the way, all thanks to their energy-friendly eco-stove.
This charity gift goes towards our Livelihoods programme. Find out where your money goes.